Check out Navigate's great value packages all year round. Remember to check back regularly to get the best deals! Specials are subject to change and available for direct bookings via our website, phone or email only. Book now or enquire via our website.
Day Tours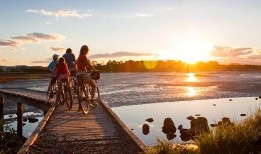 There's something for everyone:
Let someone else do the driving – Wine and Scenic tours – http://www.baytours.co.nz/
Take a ride – Self-cycling or tours http://www.takarotrails.co.nz/
Take in some history – Art Deco walking tours http://www.artdeconapier.com/
Gannet Beach Adventures – http://www.gannets.com/
Hooters Vintage Car Tours – http://www.hooters-hire.co.nz/
1-3 hour winery/city tours/ Baywide Taxi 0800 885 533
Speak to us today to discuss your interests and requirements
Hooters Vintage & Classic Vehicle Tours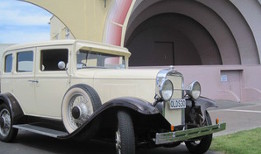 Get in to the swing of Art Deco
Deco City & Vintage Show Room Tour:
A perfect introduction to Art Deco Napier. This 90-minute tour is your chance to sit back and relax in a beautifully restored vintage car. Your chauffeur will show you the sights and tell you the stories of Napier. A personal guided tour of the Hooters Showroom is a must for car lovers.
Prices on inquiry.
Larger vehicles, groups and tours can be arranged.
Rooms contain kitchenette, en-suite bathroom, courtyard access or balcony. Complimentary BBQ/picnic area available.
Range of family games are available. Free use of backpack for biking or hiking. Fabulous children's play ground and sandy beach opposite. Free to use beach bag and beach toys includes towel. Bring your bikes or hire locally.