Awards For Excellence
September 14th, 2016
We are really excited to be finalists in both the Hawke's Bay Tourism Industry Association Awards (large accommodation) and the Hospitality New Zealand Awards for Excellence 2016 (accommodation under 30 rooms)
Winners will be announced 29th September and 13th October respectively but we are absolutely delighted to be in the running!
Hotel & apartments re-branding launch
June 27th, 2016
At the beginning of December last year we re-launched ourselves from a Motel to a Hotel. As part of this we made several changes to upgrade the property both structurally, and also to improve the services we offer.
We started late last year by enclosing and carpeting the walk-ways which has gone a long way to reduce noise and keep the elements out. We added new signage to the exterior of the building and changed our name from Navigate Seaside Accommodation to Navigate Seaside Hotel & Apartments.
We applied for and were granted a liquor licence which allowed us to introduce a minibar filled with lots of scrummy local produce. We have also been offering a range of gourmet prepared meals for in room dining We have a gym pass available at City Fitness so guests have access to all the latest equipment and classes.
We have introduced a tablet into our reception area with links to local restaurants and activities and we even have a taxi app that can give an estimated cost for your trip at the touch of a button.
We have had some great feedback from a lot of our regular guests who have been really positive about the changes.
If you have been following us on facebook you may already be aware of some of the changes we have been making. If you don't follow us on facebook – you should! This is also where we advertise any promotions, special deals, competitions, our glowing reviews and share general information about what's happening in the area.
I am constantly asked how old the property is and Guests are always surprised when I tell them we are celebrating our 5th Birthday this year! I guess that is a combination of good design and facilities that have been well cared for.
That said, we are always looking for ways to improve and have a few more ideas in the pipe lines:
Our guests are already able to charge back to their room from most of the local restaurants – and we are really excited to be working with Milk & Honey, Pizza Pazzi, The Hatch and the Boardwalk Restaurant who will soon be delivering room service.
We have plans to offer a managers happy hour in the village green, and we are in the process of upgrading some of our furnishings and fittings to ensure we continue to provide the high standards our guests are accustomed to.
We believe in creating relationships within Ahuriri and promoting a sense of local community. We hope that the Crown and East Pier Hotels are successful in their conferencing as this creates an overflow of people looking for accommodation, tours and places to eat.
We love to see tour operators busy and recommend locally whenever possible. We truly believe in promoting not only ourselves but that in supporting Hawke's Bay as a region this benefits us all. Success breeds success.
Ahuriri has so much to offer –Just because you live locally doesn't mean you can't treat yourselves every now and then and be a tourist in your own backyard.
You may belong to clubs, sports teams, be planning reunions, events, or celebrating special birthdays or anniversaries – all great excuses to explore and make use of the facilities on offer in our own home town.
With the recent crack-down on drink driving limits and OSH rules in the workplace – accommodation can be a great way to treat your staff and a fantastic alternative to the traditional office shout whether that be in the form of gift vouchers or a movie and a night away.
The village green and Box are now also licenced as part of the Navigate Hotel and can be used for a range of purposes, from pop-up-stores, product launches, displays, or as a meeting place for your team or club – there is even a bbq available.
The Vue Apartments and Port Vue meeting room lend themselves beautifully for a small cocktail party or extended family gathering.
Stage a mid-winter Christmas party and we will supply the tree.
Make a group booking for your wedding guests and we will offer a welcome treat
The possibilities are endless.
Navigate Seaside Hotel & Apartments earns 2016 Tripadvisor Certificate of Excellence
May 25th, 2016
NAPIER, NEW ZEALAND – 26TH MAY 2016 – Navigate Seaside Hotel & Apartments today announced that it has received a TripAdvisor® Certificate of Excellence. Now in its sixth year, the achievement celebrates hospitality businesses that have earned great traveller reviews on TripAdvisor over the past year. Certificate of Excellence recipients include accommodations, eateries and attractions located all over the world that have continually delivered a quality customer experience.
We work hard to anticipate our guests needs and promote a relaxed atmosphere with really great customer service.
"With the Certificate of Excellence, TripAdvisor honours hospitality businesses that have consistently received strong praise and ratings from travellers", said Heather Leisman, Vice President of Industry Marketing, TripAdvisor. "This recognition helps travellers identify and book properties that regularly deliver great service. TripAdvisor is proud to play this integral role in helping travellers feel more confident in their booking decisions."
The Certificate of Excellence accounts for the quality, quantity and recency of reviews submitted by travellers on TripAdvisor over a 12-month period. To qualify, a business must maintain an overall TripAdvisor bubble rating of at least four out of five, have a minimum number of reviews and must have been listed on TripAdvisor for at least 12 months.
Rave reviews for Navigate Seaside Accommodation
July 29th, 2015
With today's tech savvy consumers viewing at least six different websites before making the decision to book, reviews are becoming more and more important as a means of cementing a travelers decision to book.
As winners of Trip Advisor's Travelers Choice Awards for the past three years running, we understand the importance of creating a lasting impression and using these reviews as a means of improving our product and service.
Third party websites are also now getting in on the action with requests for reviews to be written on their own website now being sent out.
Whatever the website, it appears this form of information sharing is here to stay.
Navigate Seaside Accommodation change of Management
March 17th, 2015
It is with sadness that we announce Andrew's departure from the Hawkes Bay and Navigate Seaside Accommodation. This month Andrew will join his children and wife Dyane whom has just opened a new Early Childcare Centre in Papamoa. Andrew has been with us from the beginning and will be sorely missed by locals and regular guests alike.
Andrew says "We have taken great pride in our achievements with Navigate in creating a strong brand in accommodation here in Napier. Navigate is a premium accommodation option for Napier and we are confident that Kylie and Cliff will be able to develop the business further over the forthcoming years. Thank you everyone for all your support!"
On that note, we welcome Kylie & Cliff Fernandes to the Navigate family. Kylie has experience working in hotels in both New Zealand and Australia, and has been working in and around the hospitality industry for over 15 years. Kylie has spent the last 6 years focusing on raising her son and supporting her husband who has worked in some of the region's top restaurants and is currently the Head Chef at local bar and restaurant The Gin Trap.
"I am excited to be switching my focus back to the bustling atmosphere of the hospitality industry, building relationships with our guests and becoming part of the Hawke's Bay accommodation and tourism community"
Is It cheaper booking on a website like Expedia, Booking.com or Wotif.com Etc?
August 12th, 2014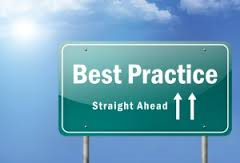 I often get asked "is it cheaper to book on a website like Expedia, booking.com, wotif.com etc" as all these websites advertise the 'best rate available'. The reality is that all websites should have the same rates as this is one of the essential contractual elements. All mainstream hotels will have systems in place to ensure that not one website has an advantage over the other. So the question you ask yourself is "what about the hotel website?" Should you book directly through the hotel website versus a third party website?
And here lies an intriguing question. Is there any advantage for the consumer to book direct with the Hotel or hotel website? I will always reply 'Why go through a third party when you can deal direct' – this is pure economics 101. Cut out the middle person even if it is for the purely simple reason of having direct communication.
Is there any savings for the consumer? Dealing directly one can always ask the property whereas booking through a website booking channel the price is the price and one cannot barter with the website! A big advantage is if you are travelling with a group or looking at staying for a number of days as often it will be in the properties interest to forward a discount – and I would encourage you to ask as nothing ventured nothing gained!
Finally one area that does often get overlooked are cancellations and specifically late cancellations. Through a third party you have to oblige and are at the mercy of the booking details and specifically the policies set in place at time of booking and we all know how tough the airlines are with late changes and cancellations. Dealing direct in many cases can afford you some leeway especially if you are just changing the dates or rebooking for another time. So dealing direct with the property can alleviate some hardship if a crisis was to emerge.
Please refer to my earlier blog about "Booking accommodation through a third party website can be fraught with pitfalls"
Navigate Winners Tripadvisor 2013 Travellers Choice Awards
February 27th, 2013
We are proud to announce that Navigate were recipients of 4 awards via TripAdvisor 2013 Travellers Choice Awards. Navigate placed in the top 25 properties in 4 categories. These awards were presented to less than 1 of properties.
No'2 in the Smaill Hotels in New Zealand category
No'3 in the Smaill Hotel Category in the South Pacific
No'12 Hotels for Service in New Zealand
No'23 Hotels for Service in the South Pacific